Industry Trends: AR & VR Are Boosting Under Pandemic and Forecasted to Reach $296.9 Billion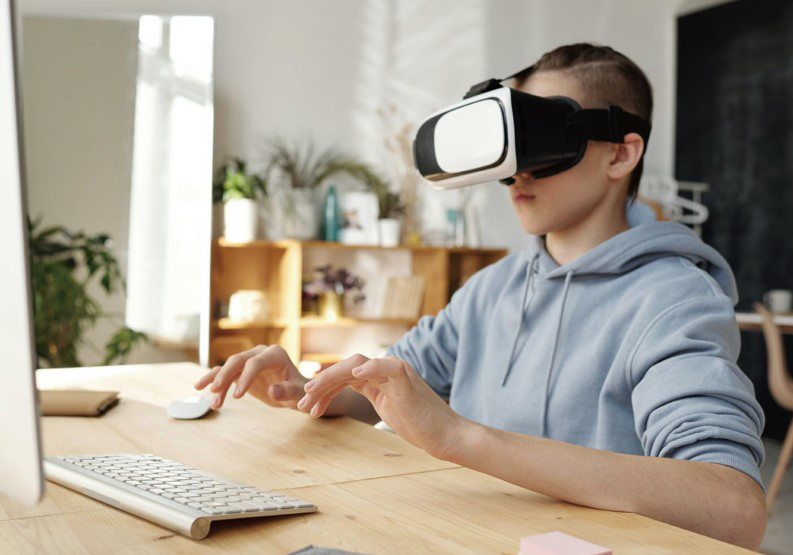 COVID-19 lockdown and travel restriction have accelerated the growth of the AR and VR market. The survey in January and March addressed the market features of online games, and the latest study reveals the potential of AR & VR market growth.


Over three of four Taiwanese netizen give VR games positive review
COVID-19 lockdown and travel restriction have accelerated the growth of the Augmented Reality (AR) and Virtual Reality (VR) market. The AR and VR market grew to $30.7 billion in 2020 and forecast to $296.9 billion in 2024. In addition, it is predicted that there will be 216 million AR and VR gamers by 2025.


According to the latest survey result, only 27.2% of participants experienced VR games and 26% of participants have played AR games. On the one hand, most VR players are between 16 to 39 years old, and 78.3% of the users have good and great experiences. On the other hand, up to 56.0% of players who have not experienced AR games had interest and high interest to try.
Many people lack of opportunity to experience VR
Currently, VR players' engagement is low and players logged in VR games less than 2 hours a day. However, there are definitely some features that attract users. The netizens with 22% were attracted by the immersive experience, 20.8% of players like the sharp picture, and 19.1% of players were tempted by easy control. In terms of the market share of VR devices, 41% of participants had devices in total that were composed of 48% of male and 33% of female users. The latest survey result also pointed out that most participants had Sony PlayStation VR with 39% followed by HTC Vive Pro and Samsung Gear VR with 34.1% and 27.2% restrictively.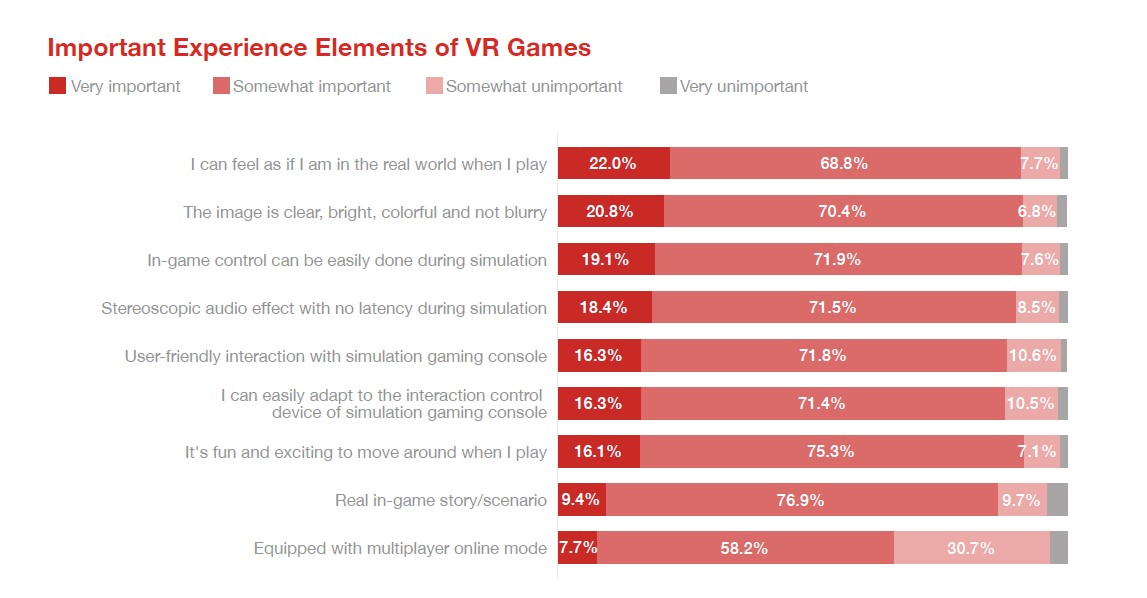 Lacking devices and spaces led the reason that people have not experienced VR games with 39.4% followed by the shortage of time and no acquaint players with 35.1% and 28.6% separately. Nevertheless, 55% of netizens were interested in trying VR games. Some people do not tend to buy relevant devices because of the unaffordable price, insufficient spaces, and unsatisfied functions and technologies.
Highly interactive functions attract AR players
Pokemon Go, Harry Potter: Wizards Unite, and Catan: World Explorers were ranked the top three AR games by AR players. The AR games were considered fascinating by the highly interactive functions with 65.4%, playing with other players with 48.3%, and variety of story line with 47.8%. The players are willing to pay for AR games with under NT$ 500 with 44.7% and between NT$ 501-1,000 with 22.1%.
VR improves the effectiveness of brand communication
Entertainment and games are not all that VR offers. VR technology can be used to connect with consumers on deeper levels. First of all, consumers can virtually experience products. For example, a potential customer of a travel agency can explore the destination before the tour, and an entrepreneur can experience the interior decoration of the office before starting decorating. Secondarily, VR can emphasize brand information, so we can facilitate the effect of organizational training or military training. Third, VR can realize the distance experience. For instance, consumers can fit clothing at home or try consulting services, so firms may promote the subscription service easily and develop business under travel restrictions. Although VR technology has facilitated immersive experiences in the world of gaming, a company can definitely use it to advance engagement and communication with consumers with the right marketing push.
Survey Agency: InsightXplorer Ltd.
Date: May 3 to May 5, 2021
Survey Method: Online survey
Respondents: People aged 16-60
Number of samples: 1483
Author: Mercy Shao